Hi guys, welcome to the blog tour for Sons of Old Trilogy by Annabell Cadiz. This sounds like an awesome series and I'm delighted to have it on my blog.
Lucifer (Sons of Old Trilogy #1)
Synopsis:
Have you ever wondered what could be hiding in the shadows?




Well, for eighteen-year-old Zahara Faraday, she doesn't have to wonder. You see she comes from a lineage of Light Witches, those who have chosen to help protect and serve between the supernatural world and the human world. The only problem is Zahara, like her father Solomon, is as human as a human being can be whereas her mother, Mia, and her Aunt Catalina, were born as Light Witches. As a family they hunt down rogue supernaturals—creatures who harm humans or who have committed an act against their kingdom.




Zahara's hunting skills are usually kept dormant since her parents would prefer she live life as a normal human girl without knowledge of the supernatural world. She plans on doing just that—except when she finds a couple being attacked by fairies, she has no choice but to step in. Before she can return to pretending to be blissfully ignorant, Zahara encounters a problem she isn't the least equip to handle: Bryan Hamilton, the good looking new co-worker she has to help train. In a heartbeat, her best friend, Becca King, has set her up on a double date with herself and her new crush, Rekesh Saint-Louis, who happens to be the most powerful leader of the biggest Imago Coven in South Florida –supernatural creatures with the ability to control water . . . and suck out human souls.




Zahara has no time to focus on how she's going to explain her double date with her best friend and the enemy they have a tentative truce with to her parents because soon one of the members of Mia and Catalina's coven is found murdered with a strange tattoo of a snake with wings carved into his arm.




Zahara is then thrown into a whirlwind battle with an angel determined to have revenge against God, an Imago coven she doesn't think they should trust, and slew of dream-eating fairies and powerful Nephilims, hybrid children of angels and humans, more than happy to rip her to shreds.




Normal just got a deadlier definition.
Michael (Sons of Old Trilogy #2)
Zahara Faraday looks like a normal eighteen-year-old and lives in a quiet neighborhood with her overprotective parents. She works at a bookstore and hangs out with her best friend Becca King on a daily basis. But underneath the normal lies a secret life filled with dangerous supernaturals. Zahara belongs to a world made of Light Witches, rogue Imagoes (supernatural creatures with super strength, speed, and silver skin when the moon is out), fallen angels, and Nephilim (hybrid children born half-human, half-angel). Where her father Solomon Faraday is human, her mother Mia and her Aunt Catalina are Light Witches. They help protect the human world by hunting down rogue supernaturals who commit heinous acts against humans. What they never expected was the possibility of having to hunt down the one rogue coven they had befriended and come to trust in their battle against Lucifer. Rekesh Saint-Louis is the leader of the most powerful Imago coven in Florida and now he's the most suspected. Supernatural bodies are starting to pile up with an ancient ritual long forbade being used to murder them and the symbol, one large cross with four smaller crosses around it—which represents Rekesh's coven— being left behind. Rekesh and the Elders of his coven set out to find who is behind the murders and clearing his name before a war between the covens begins. To make matters more difficult, Rekesh also has to deal with the return of someone he has been keeping a secret.




Meanwhile, Zahara and Becca are spending more time brushing up on their training, knowing an attack from Lucifer can come at any moment. Between patrolling neighborhoods and hanging at the boarding school created by Charles Stephens—a fallen angel who created the school to protect the children of rogue supernaturals—they are thrown into one battle after another. Zahara begins to develop a closer bond with Jason as they train and chase down clues to clear Rekesh's name. What she doesn't know is the very powerful secret Jason is keeping; a secret that will change the course of the fight with Lucifer.




But Rekesh's coven being set up isn't the only danger. A new powerful and lethal drug has emerged from the shadows of the supernatural world called Inferi. The drug has two deadly side effects: it leaves the supernatural hungering for blood—both human and supernatural—and grants them the elemental power they had once possessed.




Lucifer is on the move and he will stop at nothing to get his hands on Zahara and complete the first act of his plan.




A battle is about to begin.




One that may cost the Faraday family everything they hold dear.
After the loss of Dustin, Zahara throws herself into taking care of the Howling Café—the café he left to her in his will and fights to keep a rhythm of normalcy with the others. It's the best they can do since Lucifer has gone underground and any attempts to find him have rendered no leads.




Endymion, Prince of the Angel Kingdom, isn't exactly helping though. Thanks to his brash and arrogant attitude, Zahara finds she would rather stab him with her dagger than hang out with him for any period of time. But she has no choice. Endymion is the only who can help her learn to control the magic threatening to take over her body thanks to his connection to the soul lying dormant inside of her. Nevaeh was once the most powerful Nephilim in the Supernatural Kingdoms and engaged to the Prince himself. She also happened to be Lucifer's daughter who was killed in the first Supernatural War. Her soul is key to Lucifer creating war again—not just with the Supernatural Kingdoms but with Heaven itself. Endymion is determined to keep that from happening, even if that means destroying the soul of the only woman he's ever loved so Zahara can live.




Complicating things even more—as if they could get any more complicated—is the revelation of an ancient Grimoire once held by Margaret. The Grimorie contains powerful spells passed down through the generations of coven members within the Light Witch community. But Margaret hid it away before she helped take Lucifer down the first time. The Grimoire not only holds the two dark spells Lucifer needs to complete the final phase of his plan and but a secret Lucifer never knew about.




Zahara and company are in a race to find the Grimoire before Lucifer can but Margaret didn't exactly make it easy. Seven keys have to be found in order to discover the location where the Grimoire had been hidden. Making matters worse is a new coven that has suddenly appeared in town. A coven made of a variety of supernaturals, all under Lucifer's command.




The clock is ticking.




Battles will be waged.




Life changing secrets will be revealed.




The stage for the epic battle is set and not everyone will make it out alive.
Check out the Sons of Old Trilogy Board on Pinterest!
Guest Post:
Top Ten Books I'd Want On A Deserted Island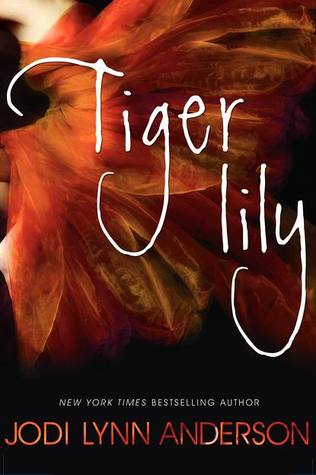 1. Tiger Lily by Jodi Lynn Anderson:
A retelling of Tiger Lily and Peter Pan's romance before he fell for Wendy. It's heartbreaking and beautiful and moving and will stay with you long after it's done. It's one of my MOST favorite books!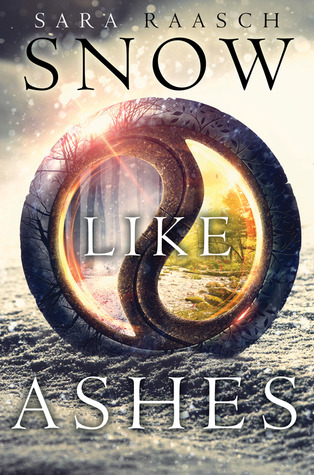 2. Snow Like Ashes by Sara Raasch:
Kingdoms filled with powerful magic and a powerful kingdom needing to be restored. A kickbutt heroine and epically written fight scenes. Swoon worthy prince. Definitely a book worth packing!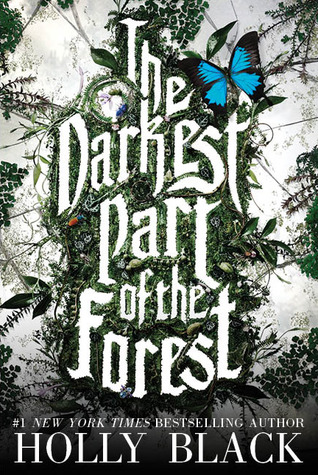 3. The Darkest Part of the Forest by Holly Black:
A horned fairy asleep in a casket waiting to be woken. A town overpowered by scary fairies. A monster haunting the forest. A girl chosen to act as warrior and hero. FELL IN LOVE with this book from the first sentence!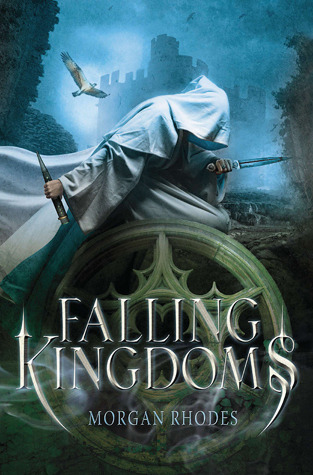 4. Falling Kingdoms:
Three kingdoms where magic has been forgotten. A princess determined to gain freedom. A rebel determined to gain justice even at the cost of his own life. A war on the brink of destroying everything. SUCH A GREAT READ!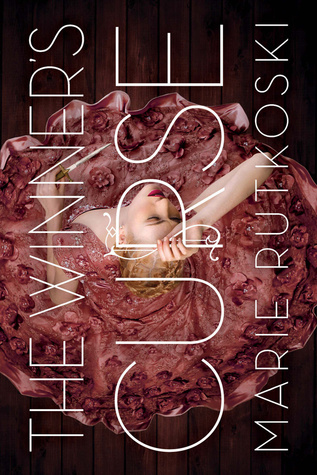 5. The Winner's Curse by Marie Rutkoski:
The daughter of a general falling for a slave already offers a great deal of drama. Throw in a rebel army taking down the kingdom and slave being at the helm and the general's daughter being kidnapped, this book is just filled to the brim with intense emotions and drama and a heart-stopping ending!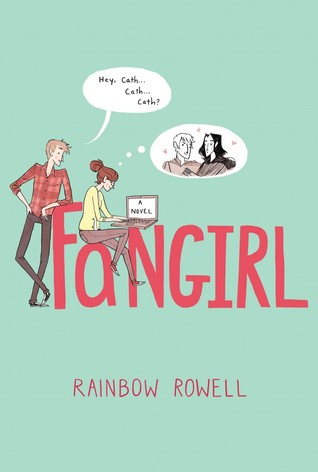 6. Fangirl by Rainbow Rowell:
A story of self-discovery and growing up and first love and mending a broken family. It's filled with sweet and beautiful romance and a cast of entertaining and well-built characters. I couldn't put the book down!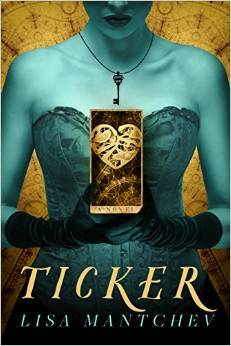 7. Ticker by Lisa Mantchev:
A girl with clockwork heart trying to rescue her kidnapped family before the ticker in her heart stops and save the brother she loves so much made this book so much fun to read! Even more so because of Marcus Kingsley. One word: DECLICIOUS!
8. Monument 14 by Emmy Laybourne:
Fourteen kids trapped inside a mega huge superstore and fighting to survive the ending of the world on the outside. This book is a great survival guide so I think it would help me some on a deserted island. Plus, it doesn't hurt that it's a great read!
9. Vicious by V.E. Schwab:
Two incredibly intelligent and brilliant college guys who embark on creating real superheroes and turning against each other to create the ultimate superhero/villain story. LOVED THIS BOOK!!!
10. Nightmare and Dreamscapes by Stephen King:
What's a book collection with the horror master himself, am I right? It's one of my favorite collection of short stories that I always love to go back and revisit when I get a chance.
Born and raised in the sweltering suburbs of South Florida, Annabell Cadiz grew up fine-tuned to the cuisine of various Spanish cultures, learned to master the art of Puerto Rican cooking thanks to her parents, and learned to converse crazy thanks to her band of siblings. She is now working toward attaining a B.A. in Psychology at Trinity International University to better understand how to converse with the weirdoes and crazies of the world. (After all, she is one of them.) A self-proclaimed nerd and a book-a-holic (her room holds dozens of shelves with much evidence to prove that her claims are indeed true), she created TeamNerd Reviews along with her best friend, Bridget Strahin, to showcase their EXTREME love for all things book related.




She published her debut novel, Lucifer (Sons of Old Trilogy #1), in January 2013. The second novel, Michael (Sons of Old Trilogy #2) will be released on May 28, 2014. And the final installment in the Sons of Old Trilogy, Nephilim, will be out in Summer 2015.
Find Annabell:
Website/Goodreads/Pinterest/Twitter/Facebook
GIVEAWAY!!

**E-copy of LUCIFER & MICHAEL**
**Signed Michael Bookmark**
**Handmade Bookmark**
**Sons of Old Trilogy Inspired Eyeshadow Kit**
**Rose shaped earrings, funky headbands & zigzag ring**
**Lipgloss**
**Notebook**


a Rafflecopter giveaway