A NEW SERIES FROM JON MESSENGER:
We are pleased to reveal the official cover for the first book in Jon Messenger's new Steampunk fiction series called the Magic and Machinery Series. Wolves of the Northern Rift will be the first book in the series and is scheduled to release on March 10, 2015. Check out the details below and make sure to enter to win a print advance release copy on Goodreads.
RELEASE DATE: 3/10/15
GENRE: STEAMPUNK
PUBLISHER: CRIMSON TREE PUBLISHING
WOLVES OF THE NORTHERN RIFT
In a world of science, magic is an abomination.
Magic is an abomination. It spread from the Rift, a great chasm hundreds of miles long that nearly split the southern continent in two. The Rift was a portal, a gateway between their world of science and the mythological world of magic.
On the northern continent of Ocker, King Godwin declared that no magical monstrosity would be allowed within their borders. The Royal Inquisitors were formed to investigate reports of mystical occurrences and, should they be found, to destroy them.
Inquisitor Simon Whitlock knows his responsibilities all too well. Along with the apothecary, Luthor Strong, they've spent two years inquiring into such reports of magical abominations, though they've discovered far more charlatans than true magical creatures. When assigned to investigate Haversham and its reports of werewolves, Simon remains unconvinced that the rumors are true. What he discovers in the frozen little hamlet is that the werewolves are far more real than he believed; yet they're hardly the most dangerous monster in the city.
AUTHOR JON MESSENGER DREAMS UP HIS ULTIMATE MOVIE CAST.
We asked author Jon Messenger who he would cast if he could choose anyone to star in a movie for Wolves of the Northern Rift. We love who he chose! Check them out below!
Enter to win a print ARC: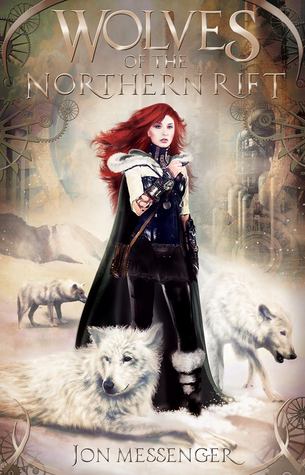 Enter to win
MORE FROM JON MESSENGER:
Jon Messenger (Born 1979 in London, England) serves as an United States Army Major in the Medical Service Corps. Since graduating from the University of Southern California in 2002, writing Science Fiction has remained his passion, a passion that has continued through two deployments to Iraq, a humanitarian relief mission to Haiti, and an upcoming deployment to Afghanistan. Jon wrote the "Brink of Distinction" trilogy, of which "Burden of Sisyphus" is the first book, while serving a 16-month deployment in Baghdad, Iraq.
Wind Warrior, which won a Readers Choice Award, was Jon Messenger's break through novel published through Clean Teen Publishing. Since then, he has continued the series with Flame Caller and Water Shaper. His adult Sci-fi series: Brink of Distinction, was published with Crimson Tree Publishing, the Adult imprint of Clean Teen Publishing, in 2013.